Former NBA star Dennis Rodman interviewed on CNN Tuesday in Singapore while wearing a MAGA hat.
While on live TV, Rodman got emotional as he described what it was like when he visited North Korea and returned home. (VIDEOS BELOW)
The look on Chris Cuomo's face is priceless. TRIGGERED!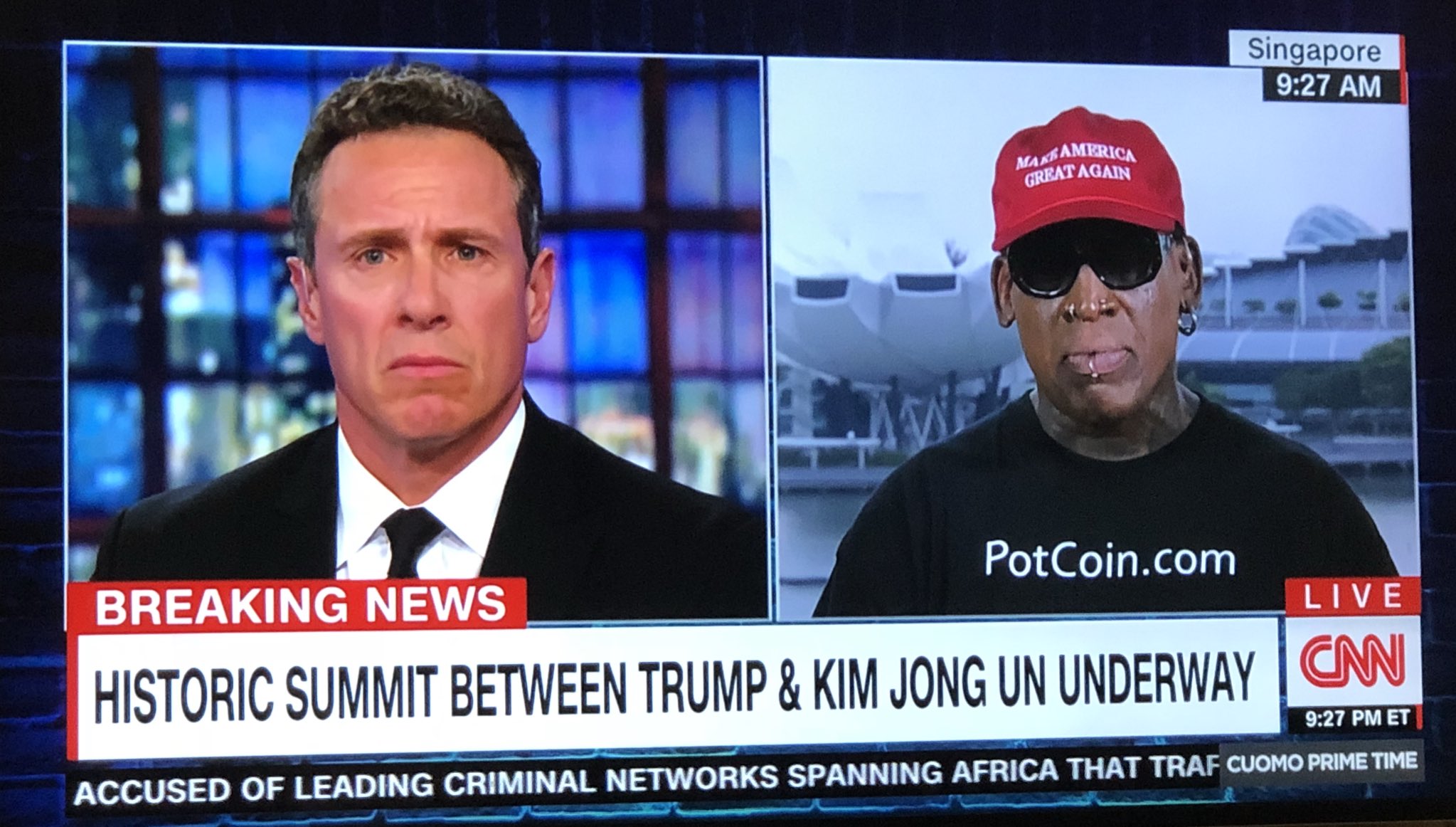 During his interview, Rodman explained that former President Obama would not give him the time of day with his diplomatic efforts.
Rodman announced how he received death threats and how he "couldn't even go home" after meeting with Kim Jong-Un in 2014, but he continued to hope that North Korea would change. He also said he knew the meeting between President Trump and Kim Jung-Un would be prolific.
Rodman stated that he tried to reach out to Obama for years. (VIDEOS BELOW)
"If you can do certain things, I would listen, my ears would be open. And I tried to do that with Obama. And Obama did not give me the time of day. I asked him, I said I have something to say from North Korea and he brushed me off. And that didn't deter me. I still kept going back." Rodman said.
He went on to say that "Donald Trump should take a lot of credit for" the diplomatic meeting between the two hostile countries.
WATCH BELOW: (Full interview below)
Dennis Rodman, who struck a personal relationship with Kim Jong Un: "Obama didn't even give me the time of day. I said, 'I have something to say from North Korea.' He just brushed me off." pic.twitter.com/RRgTdcOm7v

— BNO News (@BNONews) June 12, 2018
WATCH Full Interview:

Let us know what you think and SHARE the news.