President Trump loves America and there's no denying it.
Our 45th President of the United States stands for the National Anthem, respects the American Flag, and more so, he loves our men and women in uniform who have served and are protecting our country. (VIDEO BELOW)
President Trump loves our military and vets so much that he wants to celebrate by having a military parade, and it's going to happen. He has said he got the idea for a parade after attending France's Bastille Day parade last year.
Plans for a Veterans Day military parade, as directed by President Donald Trump, are now currently in the works according to a memo from the Pentagon.
The memo, which provides initial planning guidance for the Nov. 11 parade, was released Friday evening. It has been 27 years since a military parade was held. The most recent parade held was through Washington, D.C., at the conclusion of the Gulf War in 1991.
"This parade will focus on the contributions of our veterans throughout the history of the U.S. military, starting from the Revolutionary War and the War of 1812 to today, with an emphasis on the price of freedom," the memo reads. (VIDEO BELOW)
The parade will only include wheeled vehicles — and not tanks — in order to "minimize the damage to local infrastructure."
The parade will, however, include a "heavy air component" at the end, to include older aircraft as available.
The parade will run from the White House to the U.S. Capitol and integrated with the annual D.C. Veterans Day parade. (VIDEO BELOW)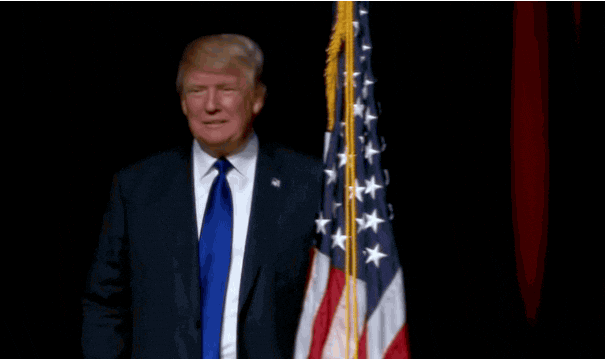 It will represent veterans from previous wars by formations wearing period uniforms, as well as portions that highlight the evolution of women veterans from separate formations in World War II to today's integrated formations.
Plans also call for Medal of Honor recipients to stand with President Trump in the reviewing area at the Capitol, according to the memo.
We leave you with a video from The State of the Union where President Trump explains 'why we proudly stand for the national anthem!' 
WATCH BELOW:

Are you proud to have a President who respects America and our military? Let us know in the comments below and share the great news.